Before our food came, I left the table to use the restroom. On my way back I snuck a peek into the kitchen and my jaw dropped to the floor. There, sitting under the heat lamps and expediting station was a hodgepodge of some of the best looking yet-t0-be prepared Italian ingredients I've ever seen. There were sliced meats, cheeses sweating on plates, fresh pasta, herbs of every variety and a rainbow of bright, fragrant sauces. Seeing that, I knew we would be in for a treat.
When the food came, it didn't disappoint.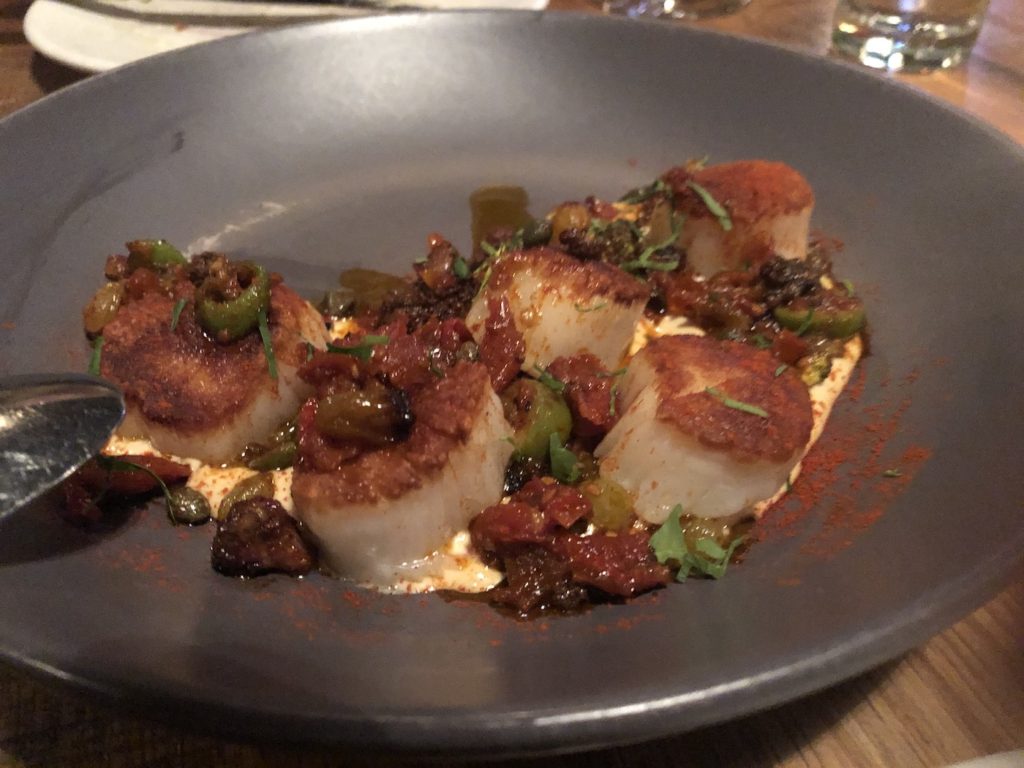 My favorite dish of the evening was the prosciutto appetizer. I've never seen a cold meat plate served this way. You are offered a few 1/2 English muffin 1/2 pancake savory disk things that you slice in half. You then add the ultra-fresh meat, cheese, and fruit compote to create a little mini-sandwich flavor bomb. Paired with a glass of red wine, it's probably one of the best things I've eaten in recent history.
The lamb appetizer was cooked perfectly and the seasoning was so strong that you could smell it as soon as the server set the plate down.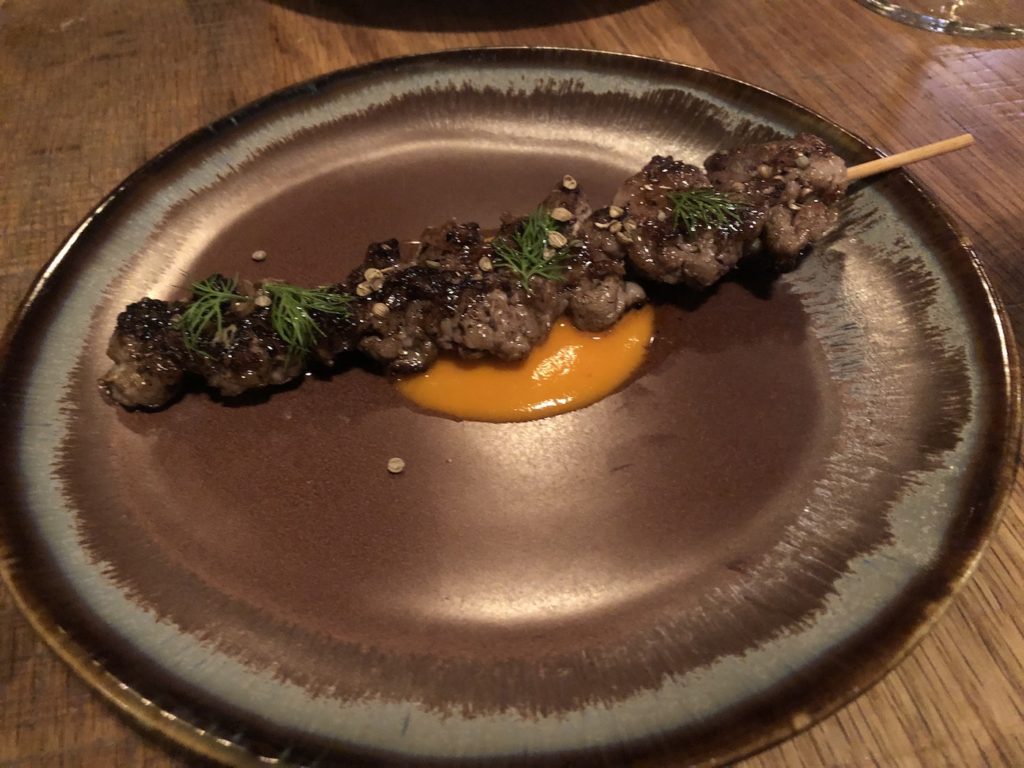 The pasta, while delicious, was a bit underwhelming to me. I ordered the spaghetti thinking I would try something more on the simple-side to test the restaurant's pasta-making skills. The pasta was cooked well, but I felt the sauce was a little low on flavor. It needed another pinch of salt or some other herb or spice… something else to really set it off.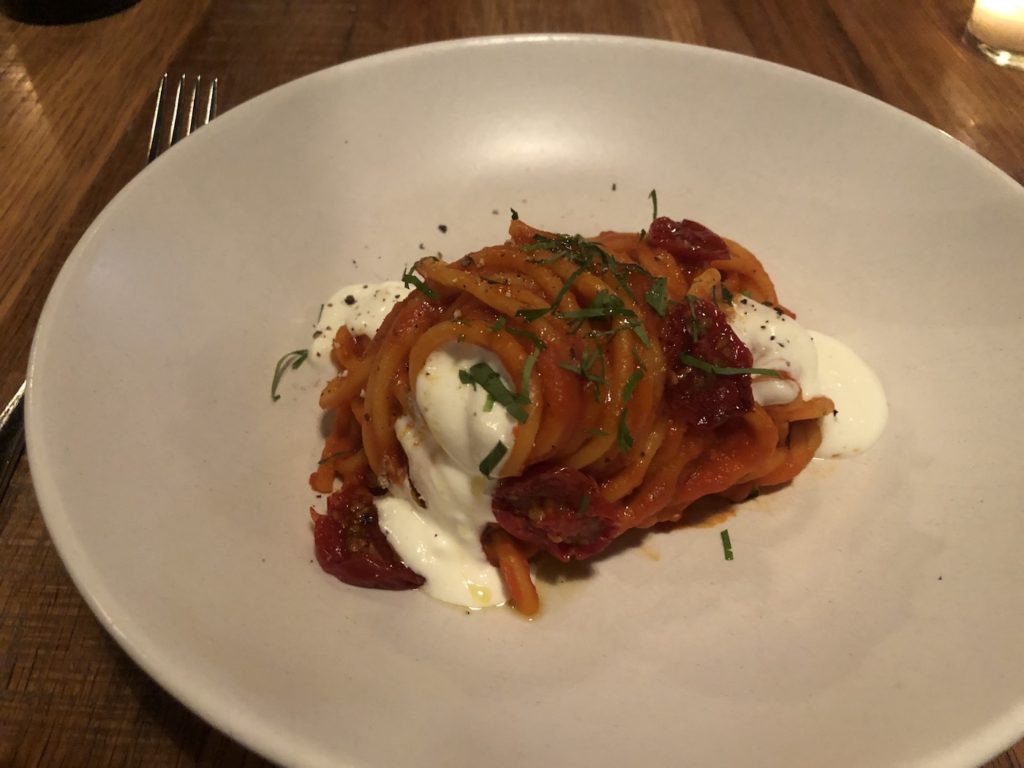 They do have hand-made gluten-free pasta. If you have a gluten allergy and like pasta, Monteverde is a definite must-go.
All-in-all I really enjoyed Monteverde, however, I'd like to give it two…or maybe ten…more tries before I decide if it joins my other favorites (ahem, Daisies) in the culinary Parthenon of the top Chicago Italian restaurants.