I'd been wanting to try Mexique ever since Top Chef Season 11, the season where Chicago-native Chef Carlos Gaytan cooked feast-for-your-eyes Mexican food until he got kicked off two episodes before the finale.
The Mexique (1529 W Chicago Ave, Chicago, IL 60642) menu features just some plain irresistible-sounding dishes. Mexican classics deftly mixed with New-American preparations. Which means that the Maza in your dish will be spot-on, but they're also able to create a sauce that rivals anything you'd find at a top-tier fine dining restaurant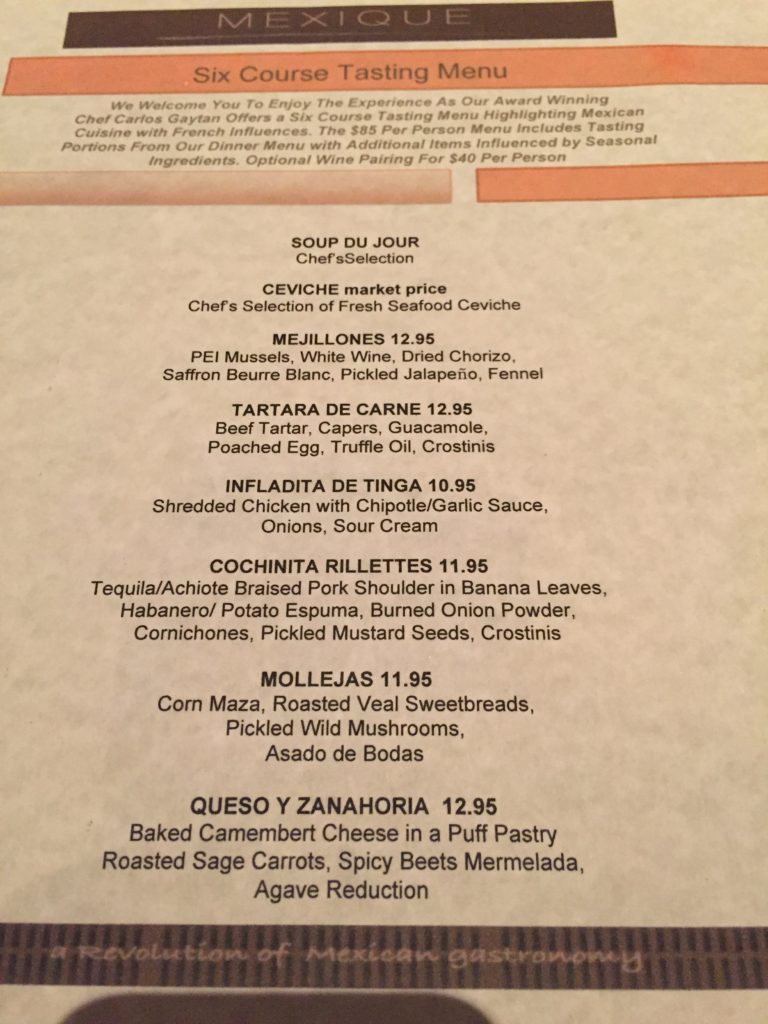 My favorite characteristic of Mexique's food was the heat. Every dish had some element of heat that made all the parts of the dish into something whole – the heat brought it all together. Sometimes, it was a thinly-sliced serrano pepper. Sometimes, it was chili in the sauce. Always, it made the dish a whole lot better.
We opted for the 6-dish tasting menu. The 6 dishes were presented as follows: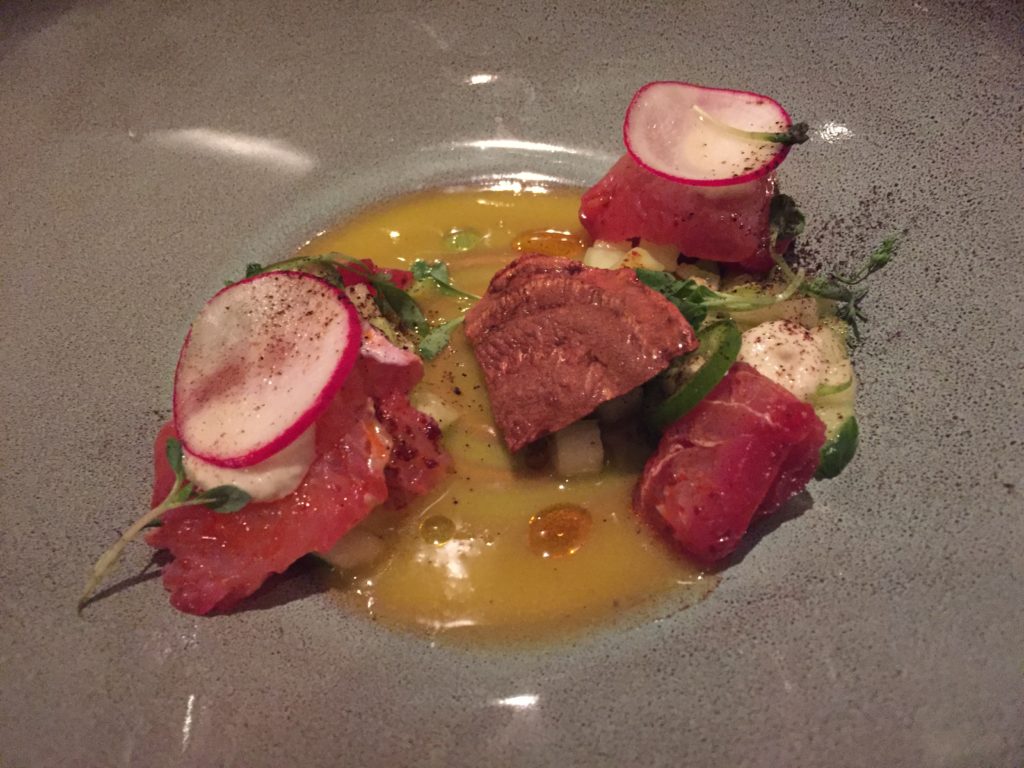 Tartare with a sweet, sour, spicy sauce and thinly sliced Serranos. If there weren't a lot of people around, I would have licked the bowl like a starved dog.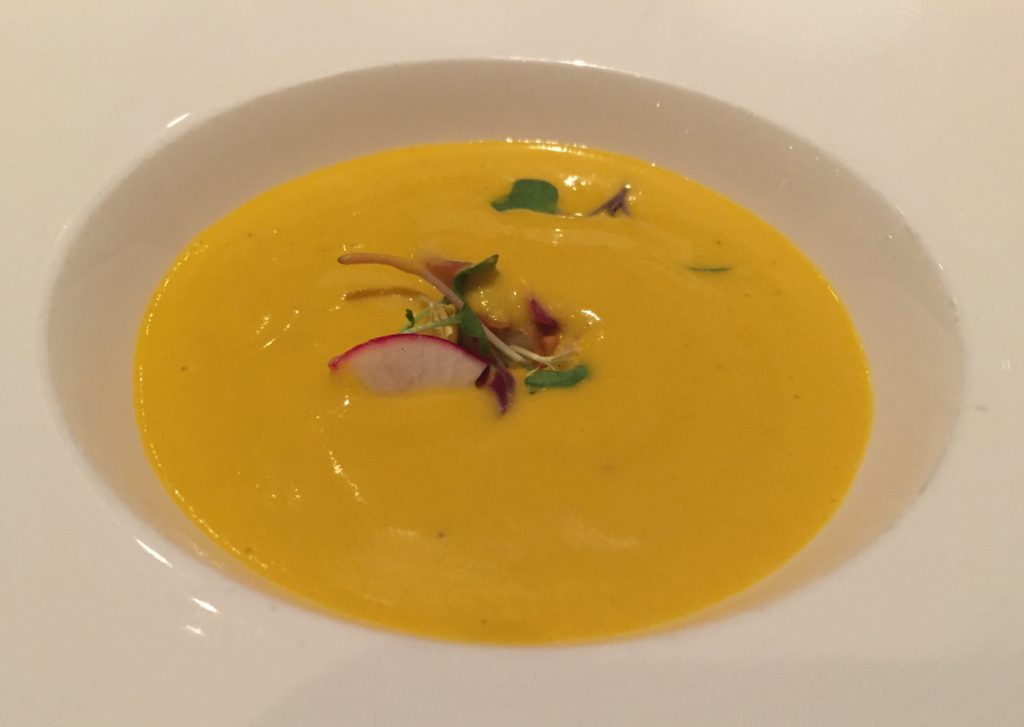 There are thinly sliced olives at the bottom of this stellar soup. Olives with Mexican flavors!? Weird you say? You know nothing, John Snow.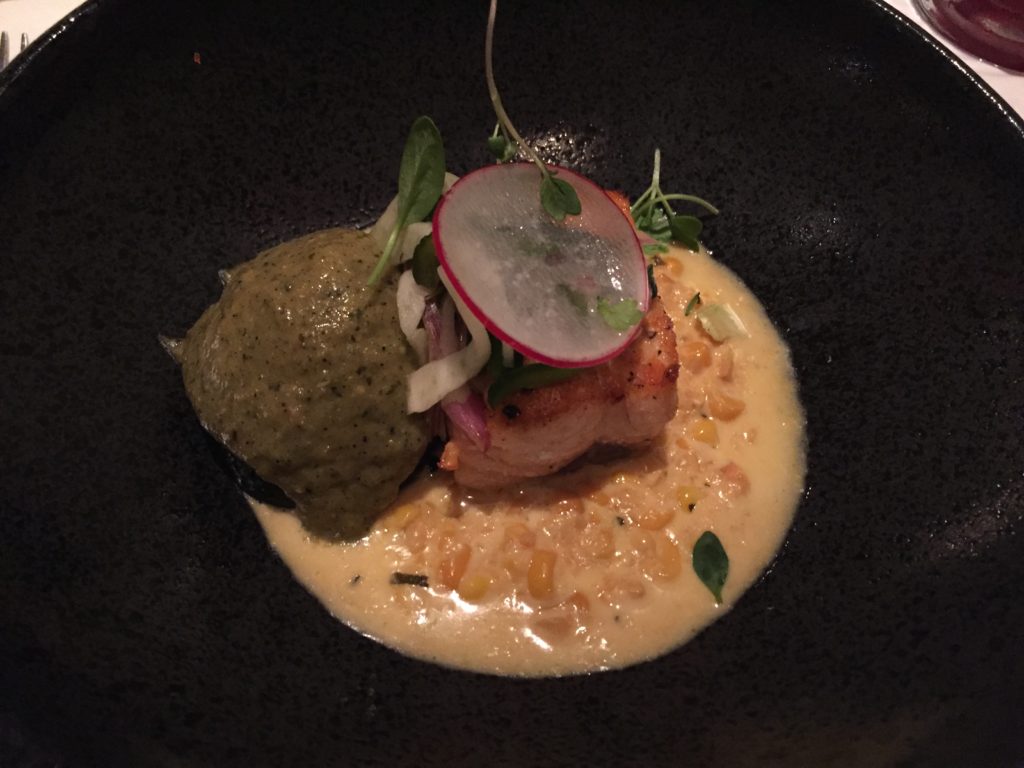 That's squid-ink Maza on the left, paired with PERFECTLY cooked salmon and a corn sauce. The Maza might not look all that pretty, but it tasted like angel tears.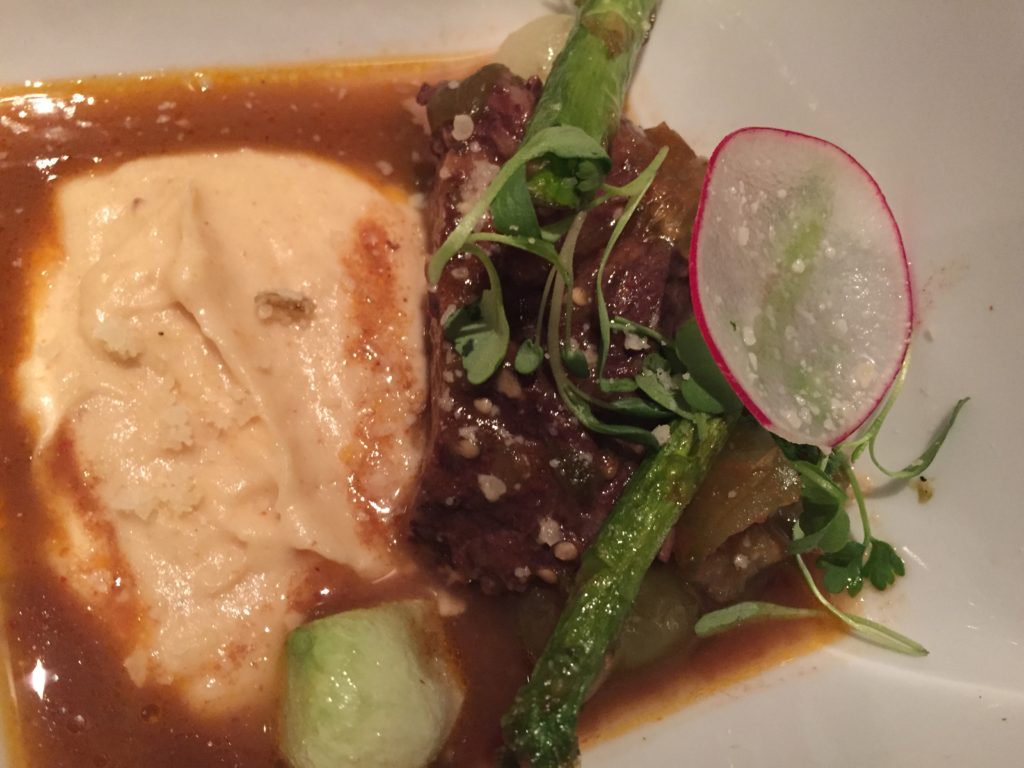 This was my least favorite dish. I typically really like short-rib, however, this one was really fatty. The sauce was good, but it all was kinda slopped together. Decent flavors, but could have used some refinement.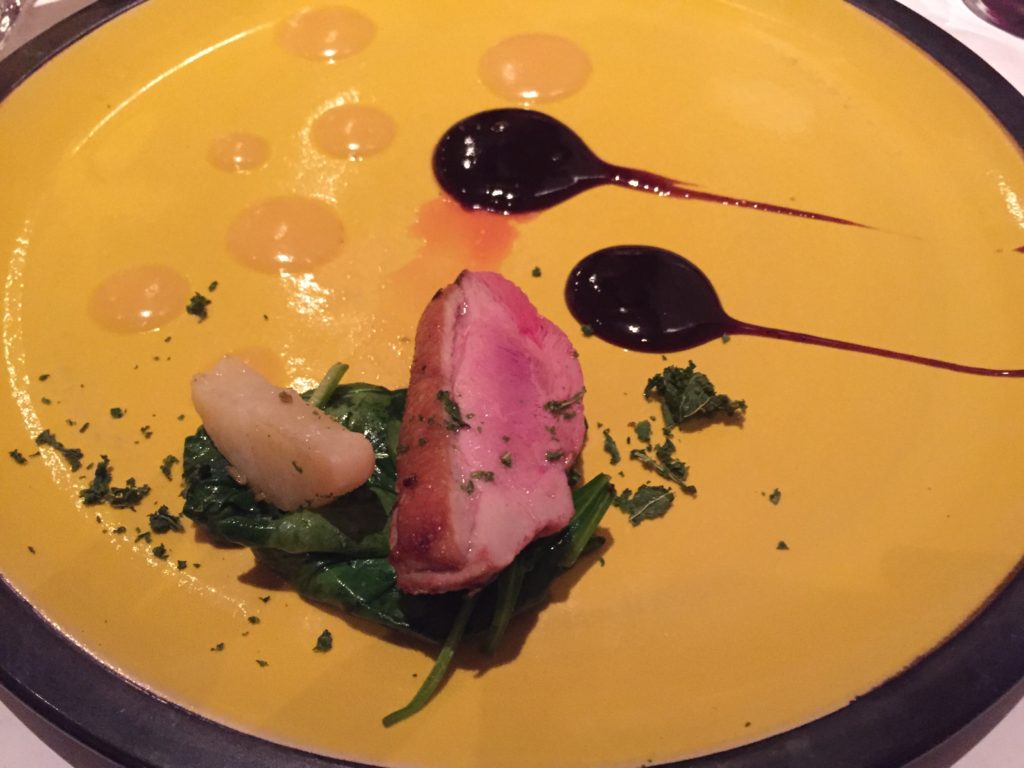 Now we're TALKIN! Perfectly seared duck breast. With two sauces: one sweet and one savory. Just the right amount of heat. The spiced pear was absolutely delicious and paired perfectly with the duck and sauces. I'm a big fan of sweet with my meat. This was a slam dunk.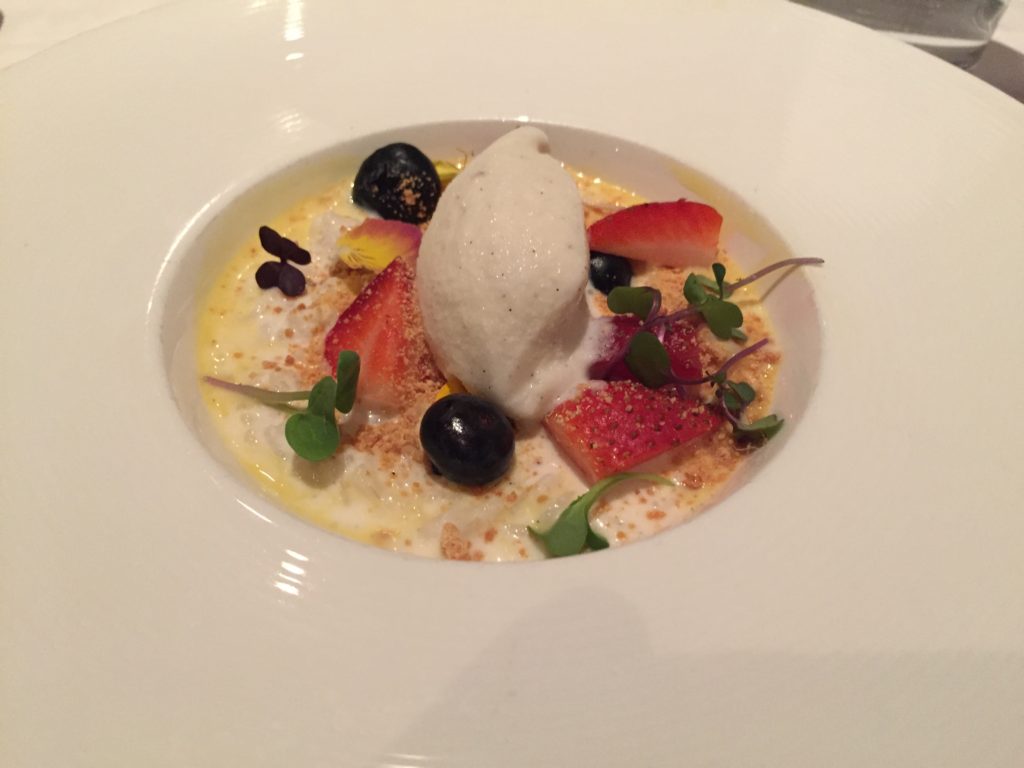 The rice pudding dessert looked better than it tasted. It was pretty but came off just a little bland compared to the flavor bombs of the previous dishes.
An aside: one of my current restaurant pet peeves is when restaurants have tables that are just too damn close together. The last thing I want when I'm dropping serious coin on an upscale dining experience is to hear the girl at the table next to me complaining about her co-workers or a group of bros doing tequila shots. While Mexique does have that mandatory-eavesdropping row of tables along the wall, we thankfully got seated at a nice remote, romantic table near the bar. Perfecto.
All in all, Mexique was excellent. It's great to see that people respond well to high-end Mexican flavors (the restaurant was packed to the brim). I now hope to see Chef Gaytan on a future alumni episode of Top Chef…so we have a good excuse to give Mexique a "Round 2."