Is there anything better than a bowl of fresh, hand-made pasta?
The birth of a child has to be up there, your dog, when you graduated from so and so school, your first kiss?
Nope! They all pale in comparison to pasta.
Now where to find such a uniquely delightful thing?
Well, it turns out that a small no-frills restaurant in Logan Square is a good bet.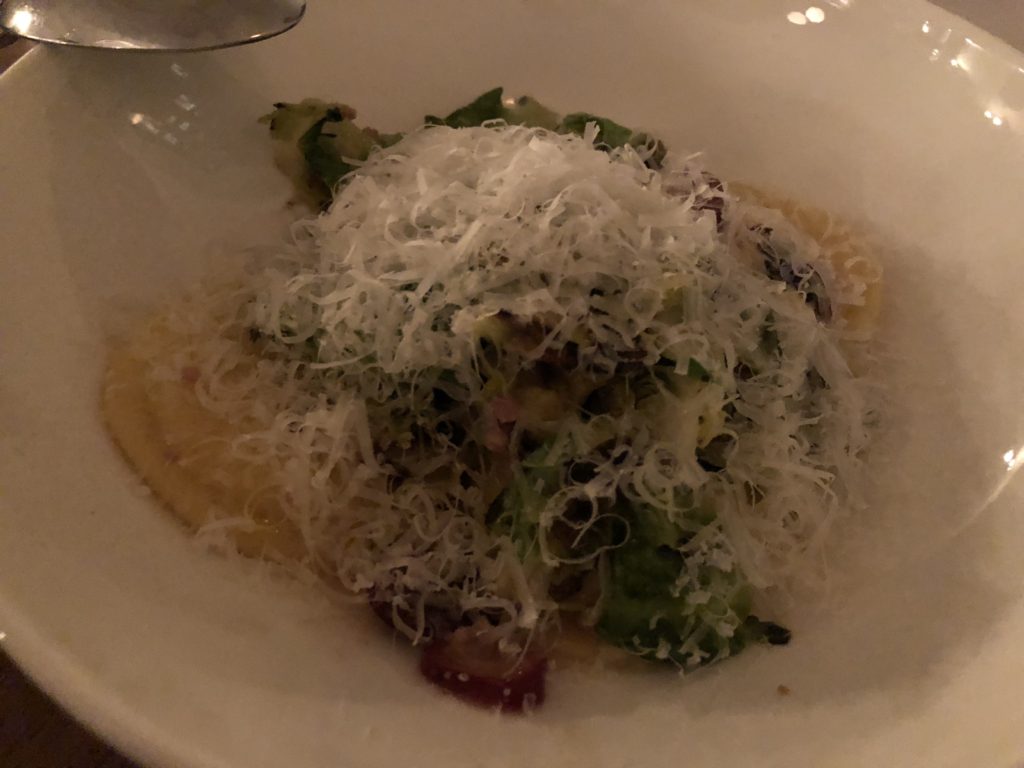 Especially when the pasta looks like this.
My favorite pasta – of the four I've tried – is the Parpadelle. It's not fancy-shmancy…but I like that. To me, you just can't beat a perfectly-executed homemade pasta with a garlicky-rich tomato meat sauce.
Another star of the menu is a – gasp! – vegetarian one. The squash salad. As an omnivore with a penchant for meat, I'm not the type to typically get excited about vegetarian options, but c'mon, it has a texture like pasta and the dressing was the perfect blend of acidity, sweet, and sour. They absolutely nailed it, and it's been perfect on two seperate occasions. Consistency FTW!
Speaking of vegetables, the fried rutabaga was our table's dark horse. Deep fried seasoned-to-perfection rutabaga (rutabaga, what!?) with a sauce that looked a bit like cat puke, but once tasted, made the mind reel in delight.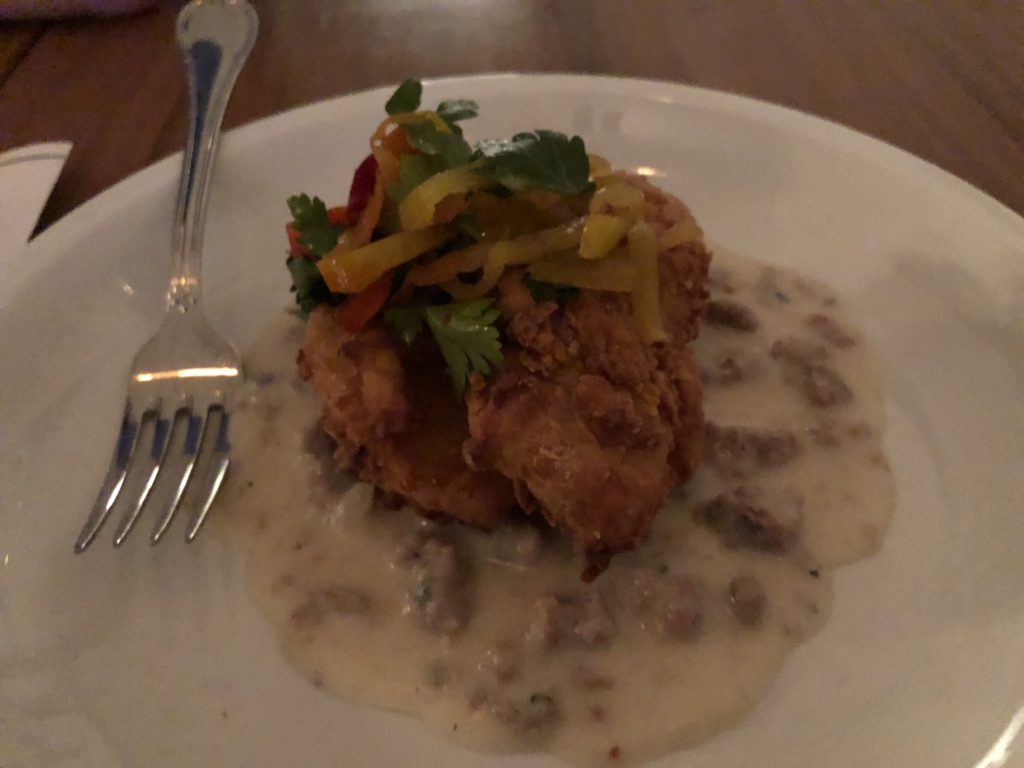 Fried rutabaga. See what I mean about the sauce?
If I have to nitpick about the food, my complaint would be that multiple dishes were heavy on the pan-fried Brussel sprouts. I don't want to call it a crutch, but pan-fried Brussels sprouts almost ALWAYS taste good…and usually overpower the other flavors in the dish. Without realizing it, we ordered two dishes heavy with Brussels. The flavor profiles of the two dishes – the ravioli and a pork loin special – were basically exactly the same. It would have been nice to get a heads up from our server on this.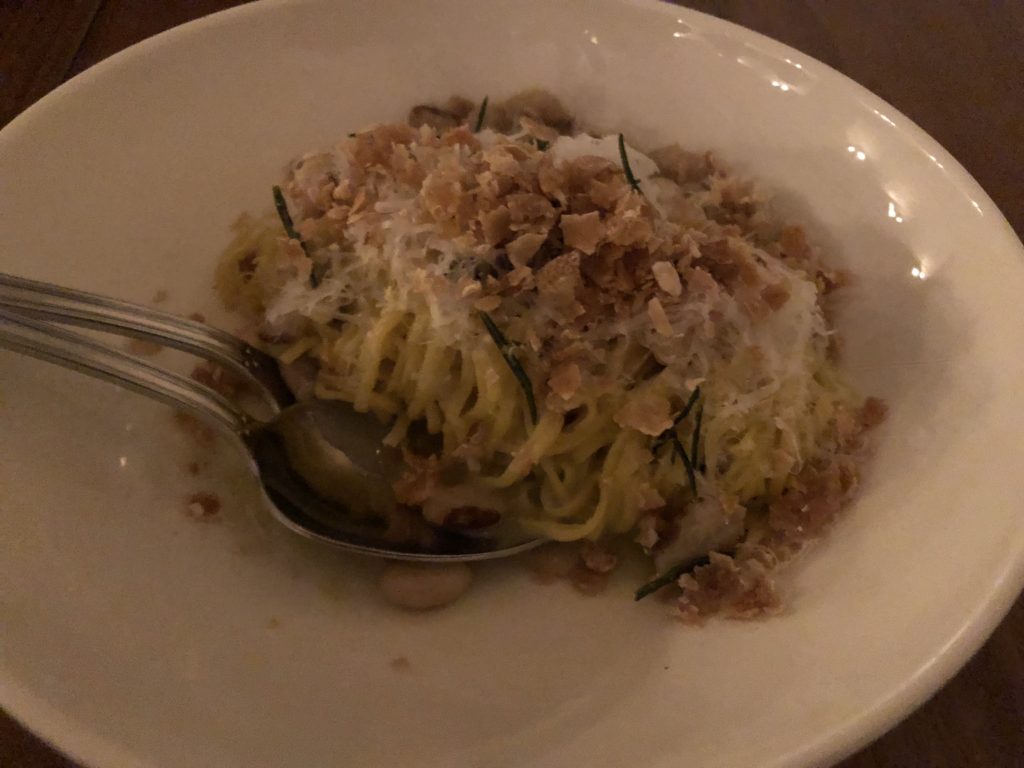 But the pasta is just so, so good. Hand-made. Bursting with flavor. And the cheese, oh, the cheese.
Also, bonus points need to be awarded for the host who looks just like Henry Cavill. Both time I've been to Daisies he stopped by our table to chat about the food and crack jokes. The guy is very good at his job.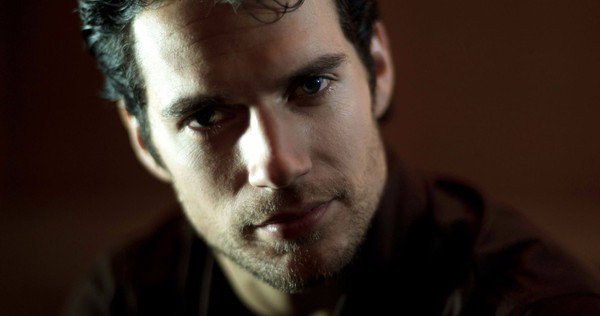 "How's the wine?"
---