If you looked up the definition for "no frills" in the dictionary, you'd see a picture of Torta Haüs (926 W Diversey Pkwy, Chicago, IL 60614). But let's not judge a book by its cover, shall we?
Tortas are the best of two worlds: sandwiches and Mexican food. After dining at some of the famed Chicago torta spots in Pilsen, I though I had a pretty firm grasp of what the torta is and should be.
The Torta Haüs turned my torta perception upside down. I had the German Torta: German sausage, sauerkraut, pickles, spicy sauce, all on top of a German-style pork schnitzel. It was out of this world. I didn't know if I was eating German food or Mexican food, and frankly, I didn't care. Messy, flavorful, and most importantly, on delicious crispy bread – the mark of a great torta.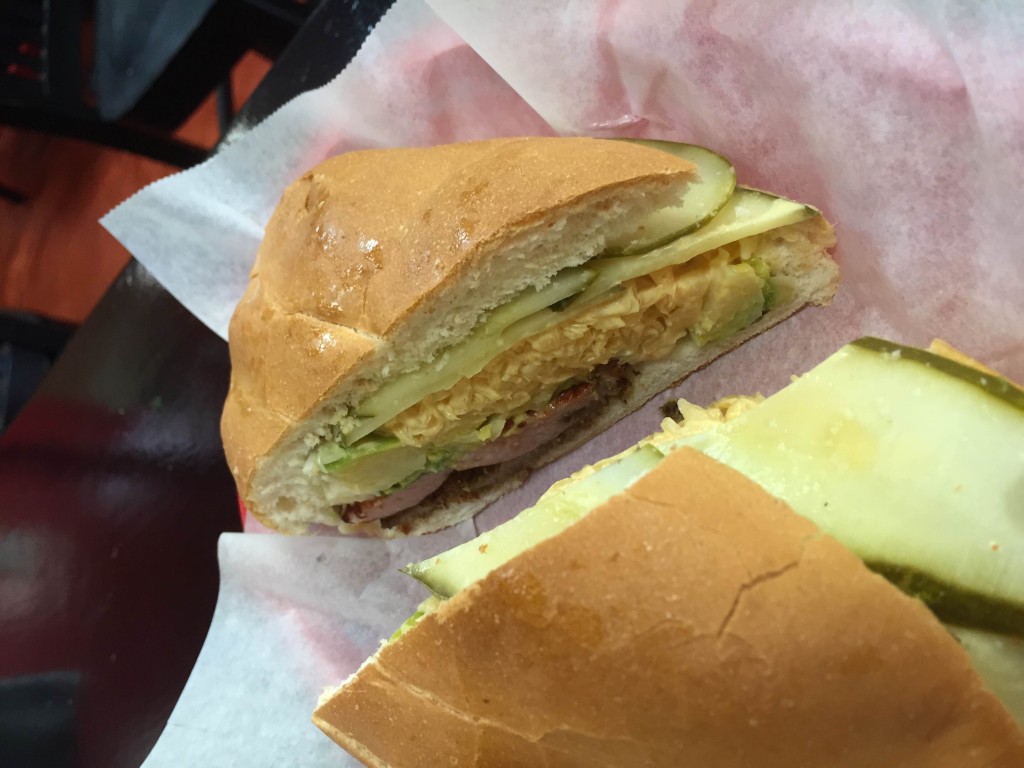 Ze German Torta
Very important for a no-frills spot like this, the people who work there are cool. I met the owner and the cook, both of whom were extremely friendly people who clearly liked working there and making delicious food.
Now, some Lincoln Parkers might turn their noses up at the decor. It's plain. No frills. Really, no decoration of any kind. But once you eat the food, you realize that you don't care one bit. They could serve you the sandwich on the sidewalk and it really wouldn't matter.
UPDATE: 4/19/16
The excellent food has gotten better. They do something to make the guacamole taste better than any guacamole you've ever eaten. Garlic? Jalapenos? You know what, I don't even want to know. Just pump it into my veins.
There's also this excellent pink Chipotle sauce that that they use liberally on everything from the tacos to the tortas, and it's delicious.  We got guac, a fish taco, a veggie taco, and the new Chicken Arbol Torta – all were phenomenal. The torta was easily two meals and was sloppy in the best kind of way. Muy, muy bueno.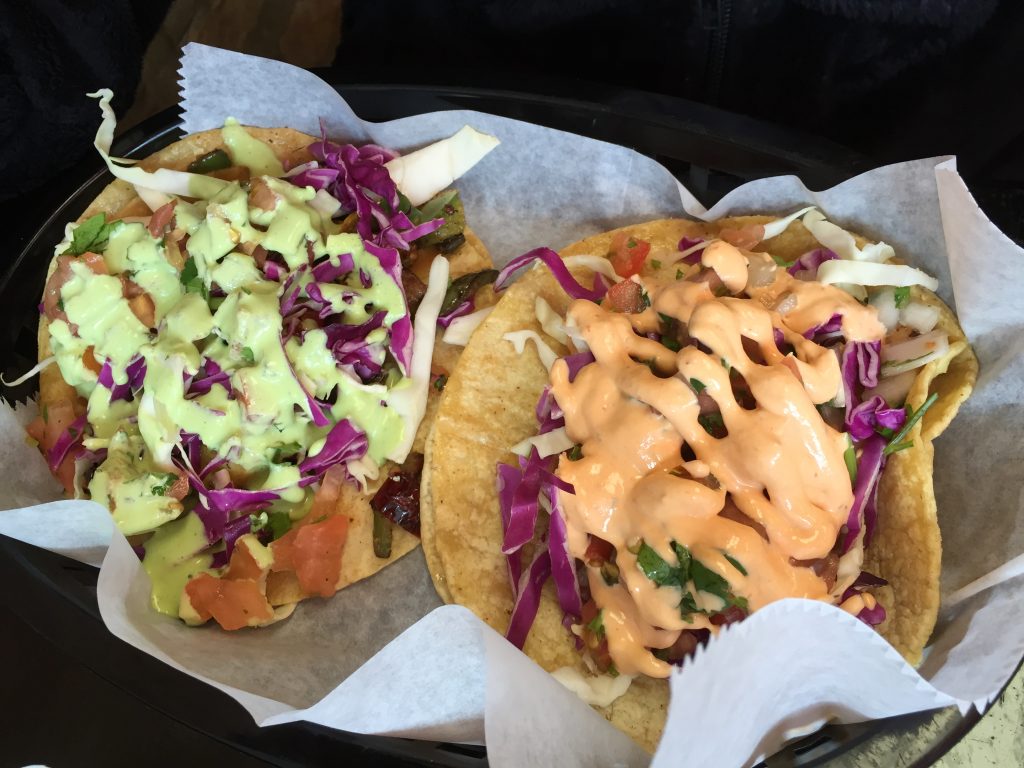 Fish and Veggie Tacos. Check out that chipotle sauce. It's the truth.