Cafe Tola feels like your local college-town stoner Mexican joint, but if hipsters and artists designed the place. Students work the registers, hip hop blares over the speakers, and the aroma of fresh tortillas, cilantro, and al pastor permeate the air.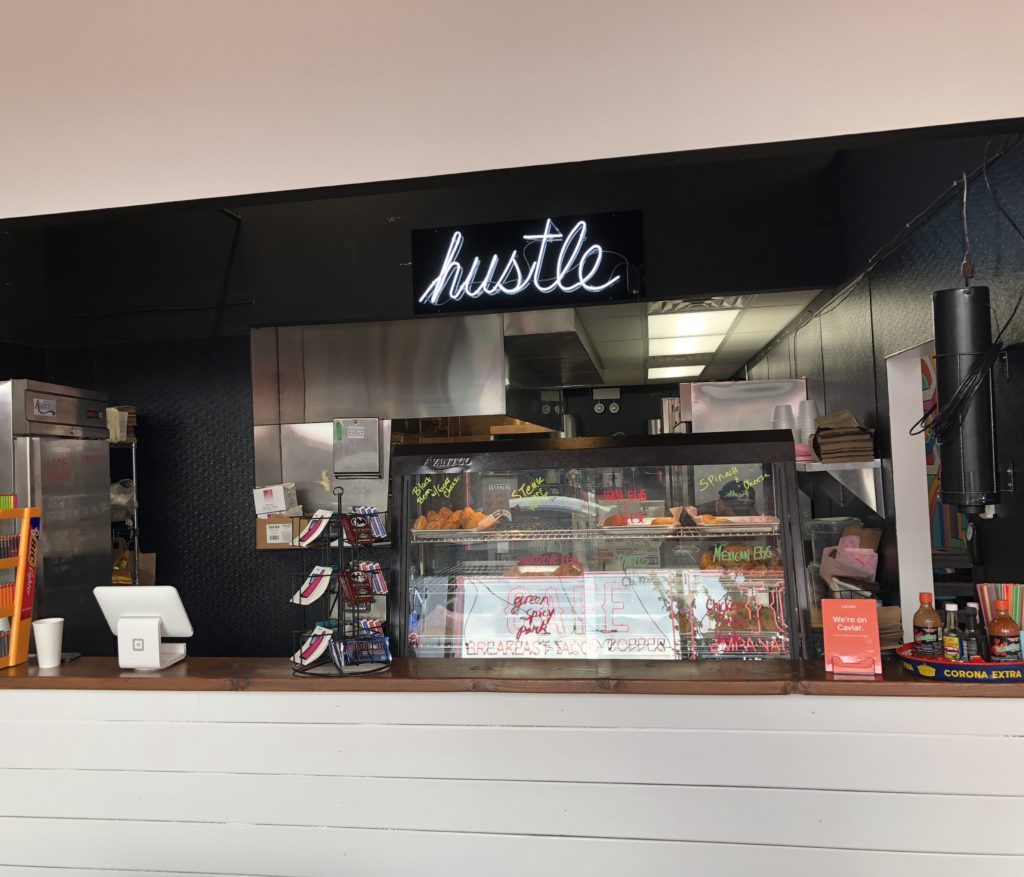 Cafe Tola is unique in its flexibility – it's a superb place to go if you want some great Mexican food and only have a few minutes to grab an empanada or two. It's a perfect date place if you want some great Mexican food and a cool spot where you can hang out for a while and slowly enjoy your pozolé. It's excellent if you want some great Mexican food and have a bunch of people with you. See the common theme here? They have great Mexican food.
The star of the show at Cafe Tola are the empanadas. They're the best I've eaten anywhere. The crust is as actually as good as the filling, which is rare in our primarily filling-focused empanada world. They even rotate the empanadas daily. Some of my favorites are the ham, egg, and cheese (GREAT for breakfast), the ropa vieja, and the chicken molé empanada. But you really can't go wrong, they're all good, and you'll likely see new flavors every time you visit.
Tacos are my other go-to at Cafe Tola. The best part of their tacos is that they give you a homemade tortilla jam-packed with meat, and then they offer a taco bar so you can layer in whatever toppings you want…cilantro, escaviché, onions, tomatoes, salsa, lettuce and more. I love the ability to customize each of your tacos with the exact toppings you prefer.
Cafe Tola also offers some of the best coffee drinks you'll find in Chicago. You may be thinking: "Mexican place, with good coffee drinks? This doesn't appeal to my bourgeois coffee sensibilities!" Or maybe you weren't thinking that at all. Either way, try the Horchata Latte. You'll be sold at the first sip…you highfalutin grumbletonian.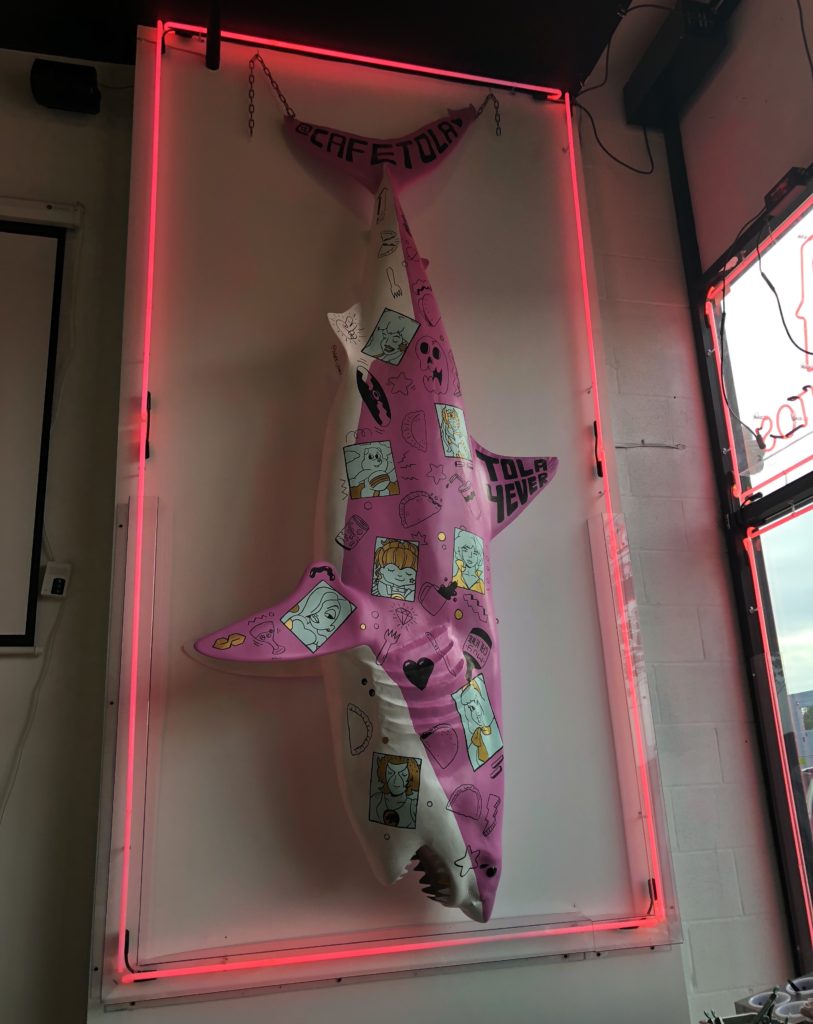 …and there's a giant tattoo'd neon pink shark. What's not to love?