Pretty Cool Ice Cream opened in Logan Square this weekend to long lines and local fanfare. Despite being called "Pretty Cool Ice Cream," you won't find traditional ice cream at Pretty Cool. They specialize in frozen treats on a stick: ice cream bars and popsicles made from scratch with high-quality ingredients. Pretty Cool's partners include Chicago dessert scene heavy-hitters like 18-year Publican Pastry Chef Dana Cree and Bang Bang Pie's Michel Ciapciak.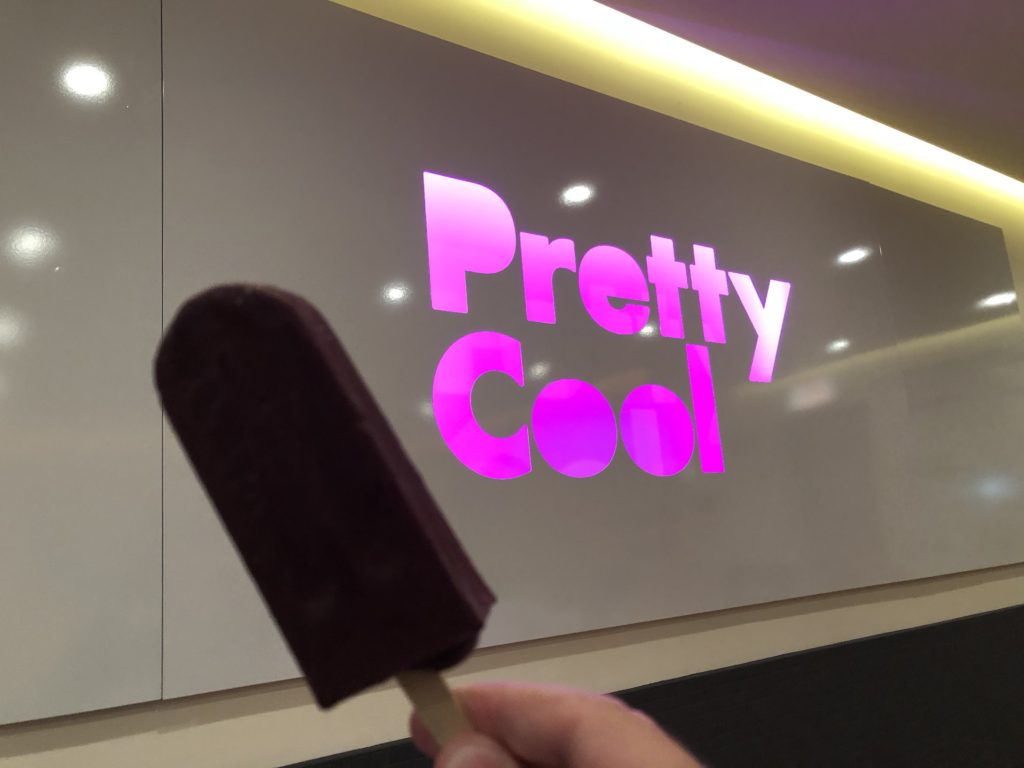 I've been twice so far. I can say with certainty that the worst part of Pretty Cool is the buyer's remorse. Not because whatever you got isn't spectacular, but because there are so many other delicious-looking options that's it's impossible not to think "I wonder what that other one tastes like."
So far I've tried four different popsicles: Tangerine Truck Pop, Mint Chocolate Custard Bar, Lemon Party Pop, and Black Raspberry Buttermilk Bar.
Although the black raspberry was highly recommended from the dude behind the counter, I enjoyed that one the least. While the flavor was spot-on, it had a little bit of an unpleasant chalky after-taste. That being said, everything else I tried was fantastic.
My favorite was hands-down the Lemon Party Pop. Of all the treats-on-a-stick I tried at Pretty Cool, this was the one that tasted unlike any other ice cream treat I've consumed. The cream-cheese inside was decadent and flavorful while the lemon coating tasted like something you'd get in a dessert at a 5 star restaurant. Bonus points for the tiny sugar crystals dotting the exterior like little rock candy flavor bombs.
There might be a line if you go on a weekend, but it moves quick. The interior is modern and features interesting Logan Square-related touches. The best part of the space is being able to see the staff craft the popsicles from scratch in the kitchen. It definitively establishes that these aren't your run-of-the-mill popsicles, but treats that are crafted with premium ingredients by skilled hands.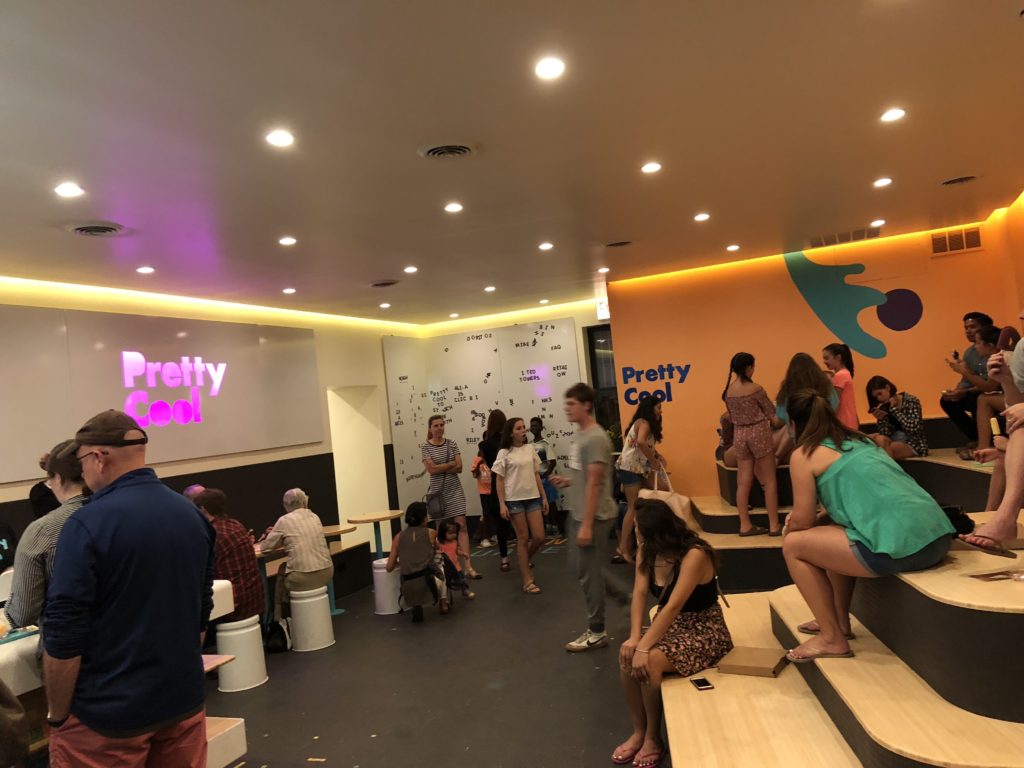 Pretty Cool is a welcome addition to the neighborhood. You just can't beat delicious, cold, homemade treats for $2-5 on a hot summer day. I'm looking forward to my next visit. Probably today.
---